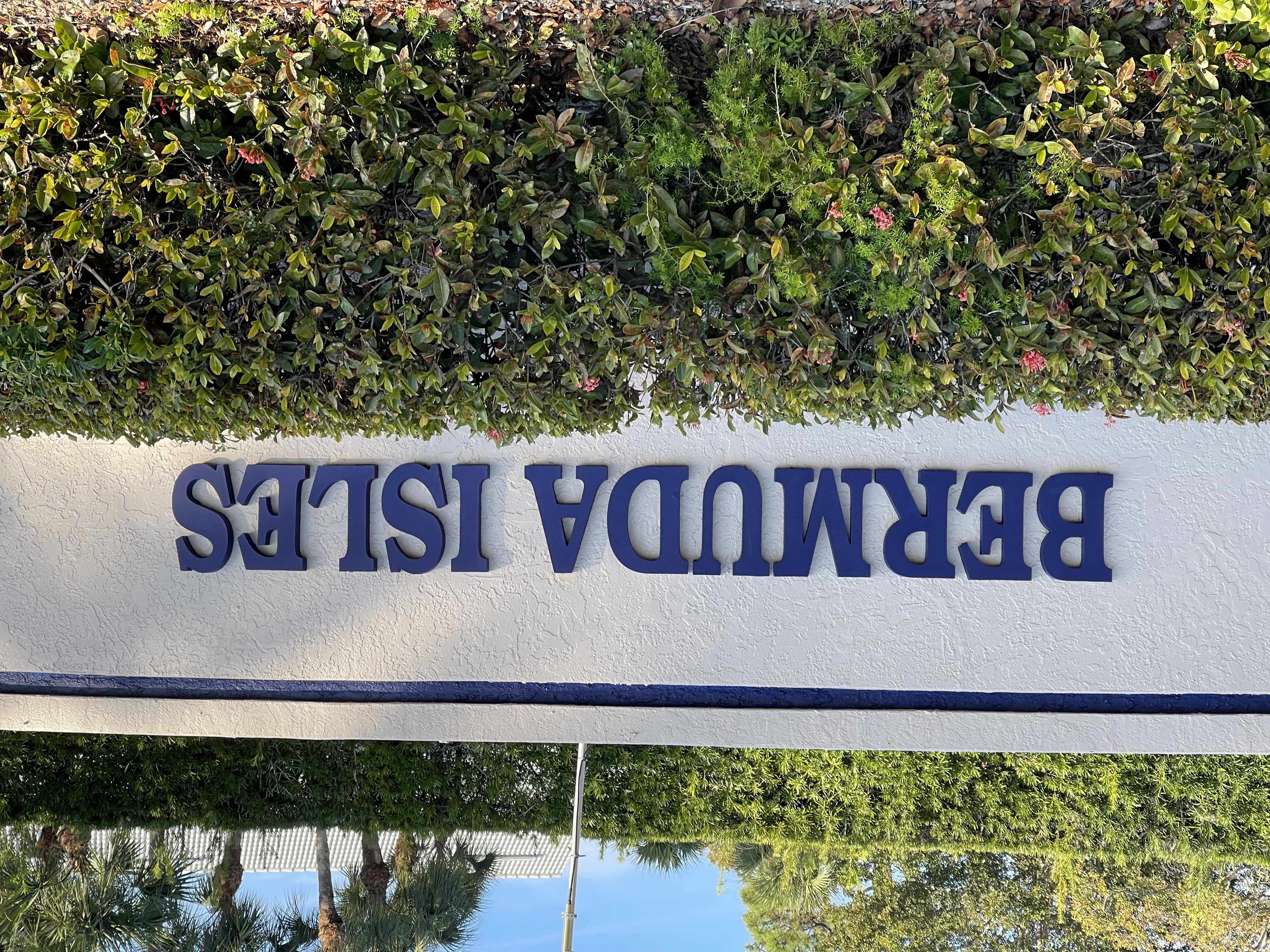 If you live in a Bermuda Isles building with a white roof you live in BI1 or sometimes it is just called Bermuda Isles.  :-)
BOARD OF DIRECTORS:
President:  Mary Mertlbauer  alfonsmertlbauer@yahoo.com
Vice President: Kathy Mulheran kmmulheran@yahoo.com
Secretary:  Edward Mack   danimack1@aol.com
Treasurer: Phyllis Holmes pholmes55@verizon.net
Director:  Gerry Scharocsh  gscharosch@neo.rr.com
MANAGEMENT COMPANY:
Ability Management                                                                                                     6736 Lone Oak Blvd.                                                                                               Naples, FL 34109       
239-591-4200
Allen R. Bouley                                                                                                  Community Association Manager                                                                          Licensed C.A.M.                                                                                     allen@abilityteam.com
MEETING NOTICES:  The members annual meeting usually takes place in February.  Look for a mailing in January with information on when and where this meeting will take place along with a proxy form.  Please complete and return the proxy form even if you plan to attend so that the board knows it has a quorum prior to the meeting.  Also look for information on joining the board and what forms need to be completed and mailed to the property manager.
DOCUMENTS: Follow this link to find Bermuda Isles I condo documents if you cannot find the ones given to you upon purchase.
RULES AND REGULATIONS:  Click here to read the Bermuda Isles 1 Rules and Regulations.
APPLICATION FOR APPROVAL TO RENT A UNIT:  If you are planning to rent a unit in Bermuda Isles I you need to complete an application PRIOR to your rental and submit to the property manager with a check made payable to Bermuda Isles I.  To get a copy please download this packet of information.
APPLICATION FOR SELLING A UNIT IN BERMUDA ISLES I:  If you are selling your unit in Bermuda Isles I you need to complete an application as soon as you have an executed purchase and sales agreement.  Please send the completed paperwork to the property management company along with other required information so that your application can be processed promptly.  Incomplete packets will NOT be processed. 
ARC APPLICATION:  If you are planning on doing any renovations to your condo you need to make sure and read and fill out this application before you start or you may have to redo your work.
PEST CONTROL:  For pest control call: Bugs Or Us at 239-775-4949 and tell them your address and that you live in Bermuda Isles I.  They will come spray/treat for a specific pest that may be bothering you or do a generic spray to be preventative.
GATECODE ENTRY AND SMARTPASS ENTRY INFORMATION:  Read here to find out more about how to best enter Vanderbilt Lakes.
FYI:  There is a new system working at the gate related to Amazon deliveries.  Amazon NO LONGER needs to have a gate code to deliver your packages.  So take your gate code information out of the delivery instructions for your Amazon orders.
RECYCLING:  To find out more about what you can and can't recycle check here.
Check here for a list of many Lee County Recycling and Diversion Programs or how can I best recycle what I have.
NEWSLETTER:  If Bermuda Isles I puts out a newsletter it will be linked here.
FLORIDA CONDO STATUTES 2012 #718:  To learn more about Florida law regarding condos check here.