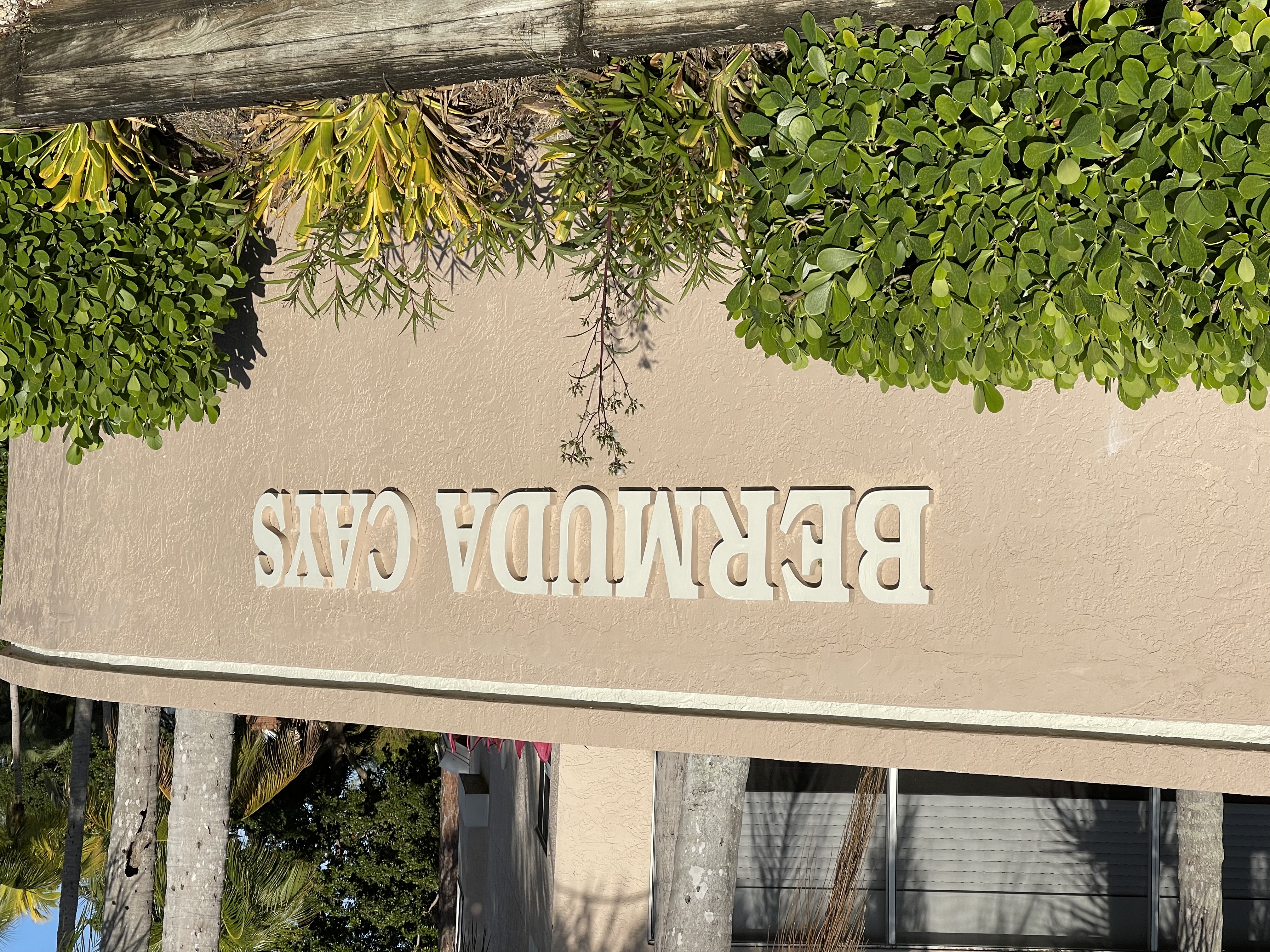 BOARD OF DIRECTORS:
President:  Ken Allen   315-440-0454   kallen8768@aol.com
Vice President: Russ Brown  (239) 992-2257   Russbrown057@gmail.com
Treasurer:  David Porreca  412-512-7182  david.m.porreca@comcast.net
Secretary: 
Director:  
MANAGEMENT COMPANY: 
Ability Management
Allen Boulay, CAM
6736 Lone Oak Blvd
Naples, FL  34109
239-591-4200
BERMUDA CAYS 2022 CONTACT INFORMATION REQUEST:  Please fill out and mail as noted on form if you have not yet done so for 2022.  
MEETING NOTICES:  The annual members meeting is held in February so look for mailings each year in January with proxy forms and meeting information.  Please return your completed proxy in the envelope provided or by handing it to a board member even if you plan to attend.  By sending your proxy in prior to the meeting the board can ensure that enough proxy forms have been collected so as to have a quorum and hold the meeting.
Other Board of Director meetings are held as needed.  Check back for new dates.
COMPLETE CONDO DOCUMENTS FOR BERMUDA CAYS:  Click here for the amended and restated documents.
FORMS FOR PURCHASING AND LEASING:    If you are purchasing or leasing (renting) a condo in Bermuda Cays click on the appropriate document. 
            Click here for Purchasing Paperwork
            Click here for Leasing for Paperwork
ARCHITECTURAL REVIEW BOARD: Check back here for any document you need to complete if you are doing work on your condo.
PEST CONTROL:  If you have a pest problem call  Bugs or Us at 239-775-4949.  Explain that you live in Bermuda Cays and that you have a problem.  They will set up an appointment to come take care of your pests!!
GATE CODE ENTRY AND SMARTPASS ENTRY INFORMATION: Click on this link to information on Gate Code Entry and Smartpass entry.
FYI:  There is a new system working at the gate related to Amazon deliveries.  Amazon NO LONGER needs to have a gate code to deliver your packages.  So take your gate code information out of the delivery instructions for your Amazon orders.
FLORIDA CONDO STATUTES 2012 #718: Check this link for the statutes regarding Florida condos.
NEWSLETTER:  Bermuda Cays periodically produces a newsletter.  Check back here for a link to the most current issue.
Bermuda Cays Virtual Closet:  Look here to see if an item you need for only a short time is available to borrow from another Bermuda Cay owner rather than purchase.   This list will change periodically so check back and contact Gloria Smith if you have an item to add to the list.
RECYCLING: Recycling is an issue in all the condos due to renters who may not be fully aware of what is recyclable and what is just trash.  Please check out the Lee County Recycling page .
Check here for a list of many Lee County Recycling and Diversion Programs or how can I best recycle what I have.